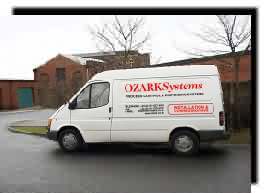 Our support of your system starts with the quality and reliability of our equipment and the speed and efficiency of our installation team. All our engineers are fully qualified and experienced, and our systems are installed with the absolute minimum of impact on your production schedule.
We understand the impact that downtime can have on your operation, and offer support and maintenance that is second to none. Downtime on our systems is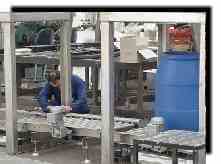 measured in hours per year, not days or weeks - we recommend talking to some of our customers to verify this. Our MF4 dispense valves are covered by a 2-year warranty, and such is the quality of our units that we now also offer a 2-year warranty on complete systems.
Right: PD300D fully automatic dispense
system under construction
Operator training is included within our system price, as is installation and commissioning of the equipment. There are no hidden extras.
Our system software carries built-in diagnostics, to help you identify any hardware problems. A modem is incorporated into our equipment, allowing us to access your system to enable software upgrades and diagnostics.
Below: System assembly and testing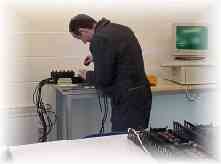 We carry a comprehensive stock of ready-to-ship spares should the need arise, since the majority of our customers are running their systems 24 hours a day, 7 days a week.
Our experience in dispensing dates back to the installation of the world's first automatic dispensing equipment. Indeed, some of those systems are still in use today, and are being supported and maintained by Ozark Systems! If you're experiencing problems with maintenance or support, or the supply of 'obsolete' or over-priced spares, please contact us - if we can help you, we will.
Home • Equipment • FAQ's • News • Support • Contact Us

Top of this page